Increase sales up to 60% by automatically adjusting prices based on your competition!
Get first position at minimum distance from competition in eMAG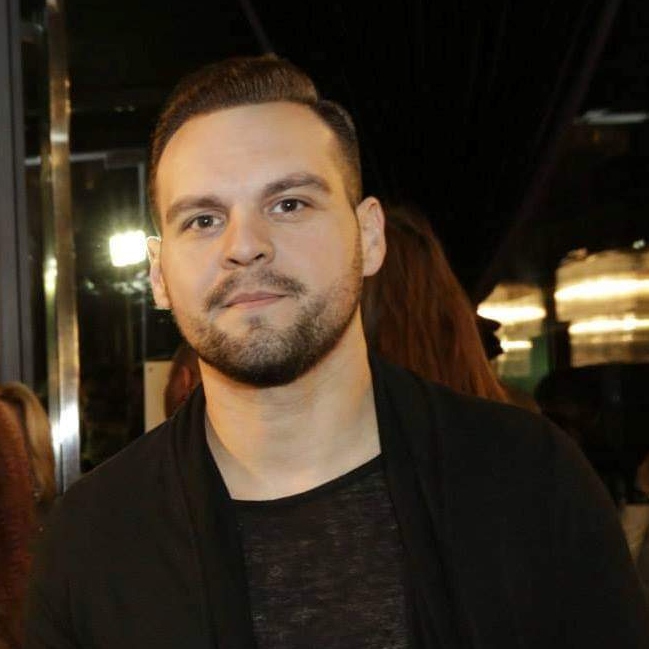 Cosmin Lăcătuș
okpets.ro
Easy configuration
Activate auto-price from easySales with only one click
Frequent updates
Save precious time and watch your competition on auto pilot
Your best products on first position
Auto-price function keeps you in front at a minimum distance from your competition
Set stop loss limit
Protect your profit by setting limits for your products
Try for free
Free trial for 10 offers with Auto-price function
Increase sales by up to 60%
This is the average sales increase for clients that are using auto-price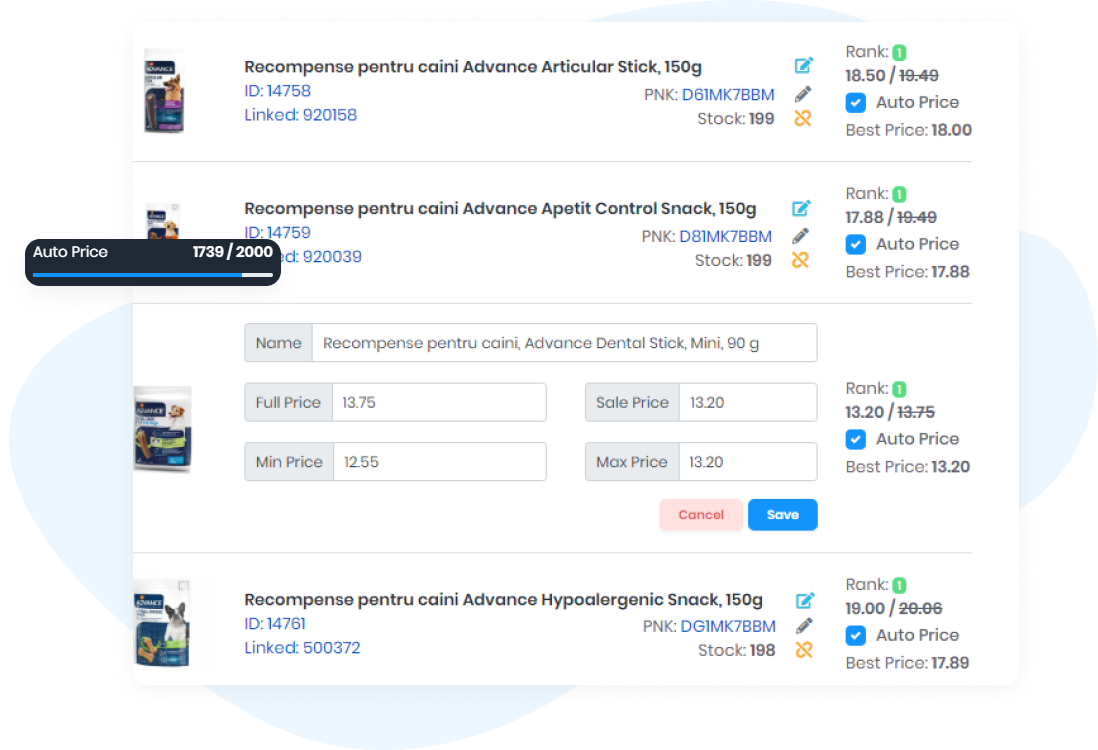 How does it work?
Auto-Price algorithm updates and adapts in real time prices so that your product has the buy button

Set minimum price limit in order to protect profits

Auto-price works 24/7, even outside of your working schedule

Products with buy button sell much better than second position

Buy button is calculated by NPS (Net promoter score) and best price
How activating Auto-Price helps you boost your sales!
We believe you deserve to make things simpler, thus we have automated a lot of your hard work!
*10 free offers
Besides multiple integrations with marketplaces, couriers, invoicing, we wanted to provide additional value to our customers by offering them a mechanism to optimize prices on marketplaces.
Stay tuned, we will develop new super-smart functions at great prices!
Start easySales automation
You have the chance to increase your sales in one click with the Auto-Price function!
Automate the repetitive tasks, you deserve to manage your business easily and more cost efficient!
Try free